Welcome to
(Share pins, meet others who love "Pinning", get inspired!)
First Time? It's simple just

follow these rules

: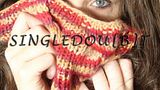 then
Link up your favorite pins post for the week
and
Each week a winner will be chosen to flaunt the title of "Pinning-est" for successfully wowing us with the best Pinterest find. The winner will be featured/announced in the following week's post!
***
A year ago, I left my 9 to 5 to pursue other (more artistic) ventures. One of those things was photography. Since then I've gotten bogged down with other things and photography has taken a back seat. Seeing some images on Pinterest has helped remind me of why I love photography so much. I plan on pushing forward more with my photography, even if not for money but to scratch the itch that being a shutter bug can bring.
These photos are just a few of the ones I have seen recently that caught my eye.
Source: crushculdesac.tumblr.com via Pinterest
Don't you want to grab a camera and go shoot something? I know I do!
Hope you enjoyed.
***
THANK YOU to all who linked up last week!
This week's "Pinning-est" is:
Yesenia from Then There Was Us for her set of Summer hair inspiration pins:
WANT TO BE A GUEST JUDGE?
Feel free to grab the button, and flaunt it!
Come on, everyone is doing it.
Join us MONDAYS for weekly sharing of

Pinterest

finds.
***
Link up your PINTEREST INSPIRED POST below:
***
Link up your PINTEREST profile below: