This week has had its ups and downs.
The great thing about it all is the the highs far out weighed the lows!
LOWS
I recieved 10+ mosquito bites while I slept. Its true.
I've had trouble sleeping which slowly eroded my good attitude! My brain would suddenly decide in the middle of the night that it wanted to work and be fairly high functioning... especially on nights I had to go into work the next day.
I found out my grandma is in the hospital and it doesn't look good. My poor mom has had to make some tough decisions.
BUT
Through my lows I have been encouraged, loved and valued in ways I never expected
I'm excited about my trip home next week to see my parents and possibly say goodbye to my grandma. Not excited about that part but glad I had already planned this trip should that be the case and glad I will be able to give my sweet mom lots of hugs and hand holds!
HIGHS
I won a really large giveaway from The Foley Fam. It included $300 worth of prizes including ad space, gift cards and other tanglable items. God knows I needed every bit of it! I've been anxious and excited to grow my blog in concept and in readers. This is and will help that in so many ways!
With this win, I've ganed some great new friends! You should check them out! You won't regret it!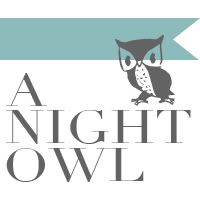 I co-hosted a Meet & Tweet Twitter Hop with Laura Hernandez at Our Reflection and these lovely ladies.
Through it I gained 20 new GFC followers and 60+ new twitter followers. I've already started dialoguing with many of them. They are all so helpful and encouraging in my effort to grow my tiny little blog.
Lastly, I had a dinner with these lovely folks. The leaders of my church. These people are the definition of grace, wisdom, authenticity! I can't imagine life without these beautiful people.
This week, even though had its moments, has made me excited about what's next.
I can tell I will have more HIGHs and some

lows!

All of which show me a little more about living life to its fullest.