Last year I found a pattern for Swiffer Covers and decided to knit them up. They are great re-usable covers made with cotton. The pattern adds texture to help clean the hard to get areas. One little step to reduce the waste we often make with those paper and plastic covers. I also sell them at my

Etsy Shop

.
Thanks Kristina for the the Linky Party and letting me co-host.
I'll let Kristina take it from here:
Welcome to another week of Healthy Living! I'm so excited you're here and look forward to hearing your tips and simple steps towards a more healthy lifestyle.
For this month, we're doing something a little different! I'm also hosting a giveaway with this linky party, so all the more reason to have fun and participate!
If you're a regular on From City Corporate to Suburb Mama, you know that I'm passionate about making things easy, especially if I'm really committed to it. I rarely follow a recipe if it has more than 5-6 steps and I'll rarely make something a habit if it seems to hard or overwhelming!
One of my goals when I first started blogging was to show that it's possible to overhaul your lifestyle, one step at a time so that it doesn't seem too overwhelming. I hope that I accomplish this when I do my simple steps to healthy living!
So now it's your turn. I'd love to hear what you have to share that's a simple step towards a more healthy lifestyle! But first, I'm thrilled to have these lovely ladies co-hosting with me today!
And now, for the rules...I'll try to keep them simple :)
1. Follow me and all my co-hostesses
2. You can post about anything you want, as long as it's a simple step towards a healthier lifestyle including tips for "green" living. I will ask that you avoid the following:
no artificial ingredients
3. Share the love. Check out at least 3-4 other posts and introduce yourselves. The thing I love most about linky parties is that you get to meet so many amazing people!
4. Have fun!! :)
feel free to tweet about the party
I'd also love to have you put the button on your post or blog somewhere so that it's an actual "link" party! :)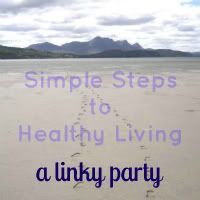 Want to co-host next time? Just contact me and we'll set it up!
The featured link up from last time is:
Reusable Paper Towels - Our Homemade Happiness
And Kendra, don't forget to grab the "I was featured" button! Excellent idea and I'm so glad you shared last time!!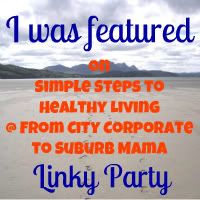 The giveaway this week is similar to reusable paper towels. Have you met Kim from Singledou[b]t? She has a wonderful etsy shop where she sells both photography and knits. She makes some reusable dish scrubbies and today, we're giving away a set of 4!
Just enter the giveaway through the rafflecopter below! Good luck!
a Rafflecopter giveaway

-------------------------------------------
{Post Sponsored by This Lovely}